Born and raised in Southern Georgia, Luke Bryan moved to Nashville, Tennessee to pursue his love in music. Encouraged by his father to pack his truck and leave despite having a bachelor's degree in business administration, he soon became famous first as a songwriter and, then later, as a performer.
Paving his way to the top
The way to number one surely isn't easy but with a little bit of luck and a whole lot of hard work, Bryan's career had taken a steady climb towards the top with his first hit single, All My Friends Say, which debuted the charts in 2006.
Sixty-two songs, five albums, and twelve number one hits later, Bryan's musical success can no longer be scoff off as a lucky punch. This country singer has already sold more than 27 million tracks and seven million albums, not to mention a back-to-back double platinum albums.
These achievements have also cemented his name deep in the hearts of legions of country music fans, especially when he won Academy of Country Music Awards (ACM) Entertainer of the Year twice – in 2012 and 2015, and is currently a strong contender for the same achievement in this year's ACM's award.
Truly, Luke Bryan is a force to be reckoned with in the country music industry.
Why he'll bag ACM's Entertainer of the Year Award for the third time
It's not as if he needs to prove it time and again but singles taken from his previous albums, Tailgates and Tanlines (2011) and Crash my Party (2013) have consistently taken the top spots in Billboard's Country Airplay.
Meanwhile, his newly released fifth studio album Kill the Lights, is earning very positive reviews from country fans and music critics alike.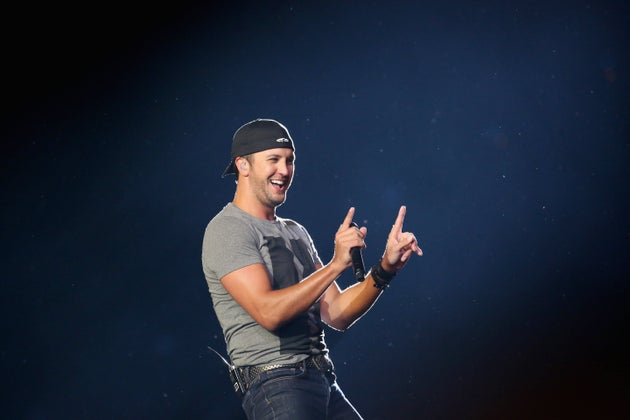 Furthermore, his solid fan base and his tendency to release songs to the beat of mainstream country music fortifies his nomination for the third time.
What's next for this country superstar?
Luke Bryan Kill the Lights concert tour had just kicked off last February 2016 in Evansville, Indiana and will likely to go on until end of October of the same year, as additional stops are being added here and there in order to reach all his loyal fans across the country. The quartet Little Big Town and cowboy Dustin Lynch will also be joining his concert tour.
Obviously, Capitol Nashville's Luke Bryan won't be handing the country music throne any time soon.